Pinterest – My Website Marked As SPAM – Yet Again ???? – And a Recent Positive Update!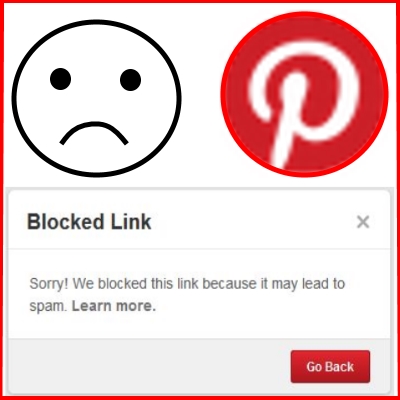 Advertisement

I received numerous messages from my readers that they were unable to pin my content in Pinterest. It looks like Pinterest marked my website as SPAM yet again ????
The same issue happened more than 8 months ago but thanks to the huge help of the community, Pinterest realized that they made an error and promised me that it won't happen again. They actually told me to contact them if it happens again.
Well, guess what – it happened again! I've already contacted Pinterest but unfortunately all I get is a generic reply saying that they blocked my website because several users reported content from this site as spammy.
As you and I know there is absolutely nothing spammy in my website and the fact that I've had millions of repins is a true testament to the quality of the site.
— A recent update: I am back in Pinterest (again), thanks for your help! Please read the last paragraph —
Here is How You Can Help (for Future Use for Anyone who May Need It)
But the good news is that you can help me by contacting Pinterest and let them know they've made an error. I believe that sharing information with others is extremely important and can benefit everyone.
Here is what you can do (it only takes 2 minutes):
Here is How To Contact Pinterest
Use this URL: https://help.pinterest.com/en/contact
Select the following options (also shown in the image below):
I have a question about.. select Account settings
More specifically.. select I disagree with a policy notice
Click the red button: I still need help
In the description you can state that you would like to pin from [insert the website name] however this website has been recently blocked.
You can tell Pinterest what you think about their (ridiculous) decision to block the website and also let your friends know about it.
There's power in numbers and I would really appreciate your help.
Update – I am Back in Pinterest (Again)
I've just noticed that there are visitors in my website coming from Pinterest. I want to thank everyone who helped me to resolve this issue for their support and help!
Jenny