The Most Sensitive Pregnancy Test According to Research (And the Worst One)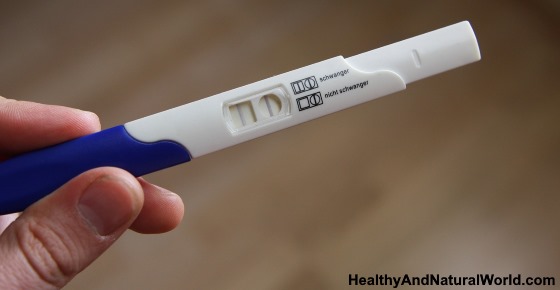 Advertisement
Sensitive pregnancy tests can give accurate test result in the very early stages of pregnancy. Many home pregnancy testing kits advertise a 99% accuracy when testing after the first day of a missed period. However, not all pregnancy tests are sensitive enough to provide accurate results as early as 3 or 4 days after implantation.  
There are many different types of pregnancy tests on the market; therefore, it can be difficult to know which the best early pregnancy test is. However, most home pregnancy testing kits use the same method: they detect traces of hCG hormone (pregnancy hormone) in a woman's urine sample. If you are keen to know if you are pregnant or not at the earliest possible time, then the best choice is a sensitive pregnancy testing kit.
In this article, I will get to the truth of what scientific research has revealed as to the most sensitive home tests for pregnancy. This information looks behind the manufacturer's claims of sensitivity and accuracy.
How Pregnancy Tests Work
Pregnancy tests work by detecting levels of the pregnancy hormone, human chorionic gonadotropin, or hCG. An accurate pregnancy test should be sensitive enough to detect hCG around the time of your expected period.
As soon as implantation occurs, the placenta starts to release hCG which is detectable in urine. Scientists from Germany report that as soon as 8 days after conception, hCG can be detected in urine.
After successful fertilization, hCG levels reach 10 mlU/ml by the tenth day after ovulation. In each day of pregnancy, levels of hCG rise by 50% reaching a peak of around 100, 000 mlU/ml by week 10.1
Some home pregnancy tests are more sensitive and accurate in early pregnancy because they are also able to detect hCG-H. This is a form of the pregnancy hormone and may provide more accurate test results in early pregnancy. Many researchers claim that hCG-H is the predominant form of the pregnancy hormone in early pregnancy.
How Early Can Pregnancy Tests Detect Pregnancy
Most women want to know if they are pregnant as early as possible. However, if you take a pregnancy test too early after sexual intercourse, you may have a false-negative result. A false-negative pregnancy test means that the test shows a negative result when you are actually pregnant.
How early can you take a pregnancy test to detect pregnancy?
The journal Human Reproduction reports that many home testing kits are sensitive enough to detect hCG in urine as early as 3 or 4 days after implantation. This means that, for some women, a sensitive pregnancy test can show accurate results a week before their expected period.2
However, it's important to remember that the time of ovulation differs from woman to woman. Also, OB/GYN Dr. Nivin Todd says that implantation can take for up to 4 days after fertilization to happen.
Although you may get a positive pregnancy test result as early as 7 days before your period, most pregnancy tests say that they are 99% accurate a day after your period was due.
How accurate are pregnancy tests?
There are a number of factors that determine the accuracy of pregnancy tests, including the sensitivity of the pregnancy test itself.
For example, researchers report that many home testing kits claim to be "highly sensitive" and "99% accurate," however, these claims are rarely backed up by scientific research. Also, scientists point to the fact that human error when taking the home urine pregnancy test could also result in a false-negative result.1
For more information on when is the best time to take a pregnancy test, please see my article on how to avoid a false-negative pregnancy test result.
How is Sensitivity Rated in Pregnancy Tests?
Sensitivity in pregnancy tests is rated on their ability to detect hCG in urine.
Researchers say that by day 8 of pregnancy your body starts to produce hCG. By the 10th day, hCG levels reach 12 mIU/mL and by day 11, 25 mIU/mL. For many women, day 11 of pregnancy will be around the time of their next expected menstrual period.1
The Most Sensitive Pregnancy Test According to Research
What does research reveal as to the best scientifically-proven highly sensitive pregnancy tests? Let's look at 5 examples starting with one of the most sensitive pregnancy tests on the market.
First Response (manual and digital pregnancy tests)
First Response over-the-counter pregnancy test is one of the most popular home testing kits because of its accurate test results.
Independent research published in the Journal of the American Pharmacists Association reported that First Response testing kits were highly sensitive. The pregnancy test could detect hCG levels as low as 6.3 mlU/mL. This level of pregnancy test sensitivity is far better than most other home pregnancy tests.
First Response was proven to be sensitive enough to detect 97% of pregnancies on the day of a missed period.4
First Response can accurately detects pregnancy when taken a day around the time of your expected period. Because of its sensitivity of detecting hCG as low as 6.3 mIU/mL, First Response can also give fairly accurate results when taken as soon as a few days after implantation.
You take the First Response pregnancy test by peeing on the end of the testing kit. The test shows a positive result by showing 2 lines.
Clearblue (manual and digital pregnancy tests)
Clearblue OTC pregnancy tests are another popular brand of pregnancy test that claims to be very sensitive.
According to claims made by Clearblue, it can to detect pregnancy as early as 5 days before a missed period.
Scientific research published in the journal Clinical Chemical and Laboratory Medicine reported that Clearblue has a sensitivity of 22 mIU/mL.
Scientists found that the Clearblue pregnancy test was accurate enough to detect 64% (for Clearblue manual) and 54% (for digital devices) of pregnancies on the first day of a missed period.
Three days after a missed period, Clearblue had an accuracy rate of 75%. The accuracy rate reached to 100% four days after a missed period.5
Positive test results with Clearblue are shown with a LED screen and it also has a "pregnancy week" indicator.
Many women choose Clearblue because the tests are easy to read and there are 3 tests in the packet.
e.p.t.
e.p.t. home pregnancy testing kits claim to show 99% accurate test results on the day of your expected period if you are pregnant.
What does research into the sensitivity of e.p.t. pregnancy tests reveal? Research carried out by the Department of Obstetrics and Gynecology at the University of New Mexico revealed that e.p.t. tests aren't as sensitive and accurate as claimed.
Researchers found that e.p.t. kits were sensitive enough to detect 22 mIU/mL hCG.
However, similar to Clearblue, e.p.t. only detected 54% (for manual device) and 67% (for digital device) of pregnancies on the first day of a missed period. Four days a after a missed period, the accuracy rate was 100%.5
Positive pregnancy results in an e.p.t. test show up as a cross (+) and negative results as a minus sign (-).
CVS One Step
CVS One Step produces both digital and analog pregnancy testing kits and, like most other manufacturers, claims up to 99% accuracy.
Do the claims of being 99% accurate stand up to scientific research? Research published in the book Human Chorionic Gonadotropin (hCG) found that CVS One Step could only detect hCG concentration of 100 mIU/mL.
When compared with other pregnancy testing kits, CVS One Step showed some of the worst results when detecting pregnancy.6
CVS One Step also shows positive and negative pregnancy result with a plus or minus sign (+ or -).
Accu-Clear
Pregnancy testing kits by Accu-Clear are quite popular among women who want to check for early signs of pregnancy due to their relatively low cost.
Research carried out by Dr. Laurence Cole, an expert on hCG structure, found that Accu-Clear pregnancy tests were not as sensitive as Clear Blue or First Response.
Research found that Accu-Clear pregnancy test can only detect hCG concentration which is greater than 100 mIU/mL. Accu-Clear was the least accurate pregnancy test and it was even worse than CVS One Step.6
So, when it comes to the worst pregnancy test, it would seem that Accu-Clear is the least sensitive pregnancy test with the least accurate results.
Dollar Store Pregnancy Tests – Do They Really Work?
When looking for the best pregnancy testing kit to buy, you will come across $1 pregnancy tests. So, you may be wondering, do "dollar store" pregnancy tests work just as well as their more expensive counterparts?
All home pregnancy testing kits – expensive ones and $1 pregnancy tests – work on the same principle: they need to be sensitive enough to detect levels of hCG. Dollar store pregnancy tests can accurately detect if you are pregnant, but usually, the sensitivity of Dollar Tree pregnancy tests or other hCG testing kits that cost $1 is not as high as the brand leaders.
However, you will find that most testing strips that cost $1 are sensitive at 20 mIU/mL or 25 mIU/mL. According to research already mentioned in this article, 25 mIU/mL hCG should be enough to accurately detect pregnancy a day after your missed period.
The difference with the sensitivity of Dollar Store pregnancy testing kits is that you have to wait until the first day of your missed period to get an accurate result. However, because of the cheap pregnancy test price, you can afford to buy a few strips and test every second day.
What Other Factors Should You Look for in a Pregnancy Test?
When it comes to choosing the best pregnancy test to give you the most accurate result, it all comes down how quickly you need to know if you are pregnant.
Many leading brands produce digital pregnancy tests that have an LED screen where it is easier to read the results. Some brands also include information regarding how many weeks you are pregnant (however, results on "weeks indicators" are unreliable).
If you need to check for pregnancy a week before you expect your period, then a highly sensitive pregnancy test like First Response has the best chance of giving accurate results. However, if you have missed a period and want to find out if you are pregnant, then a cheaper pregnancy test will also provide accurate results.
Even a $1 pregnancy test gives accurate pregnancy test results a day or two after your missed period.
Can you be pregnant and have a negative pregnancy test result?
Yes, it is possible to be pregnant even though the pregnancy test shows a negative result. This is referred to as a false-negative.
Doctors from the Mayo Clinic say that there are a number of reasons for getting a false-negative pregnancy result. These include:7
Taking the pregnancy test too early. HCG may not have reached detectable levels yet or the pregnancy test may not be sensitive enough.
Not taking the test first thing in the morning. You should always take a pregnancy test using your first-morning pee when hCG levels are more concentrated.
Can hCG be high when you're not pregnant?
Although it doesn't happen often, it is possible to get a false-positive test result. This is when the pregnancy test shows levels of hCG when you are not actually pregnant.
Reasons for high levels of hCG when you are not pregnant include:7
Miscarriage soon after conceiving. This is called a chemical miscarriage and can happen in the first few weeks of pregnancy. Many women may not even be aware that they were pregnant. In these cases, levels of hCG may still be detectable in urine.
Menopause.
Problems with your ovaries.
Taking a fertility drug that contains hCG
Ectopic pregnancy. Although not a false pregnancy, an ectopic pregnancy occurs when the fertilized egg grows outside the uterus. Because ectopic pregnancy can put the woman's life at risk, the growing fetus needs to be removed.

What is the lowest hCG pregnancy test?
According to research, First Response pregnancy tests are the most accurate pregnancy test because they can detect the lowest hCG level. First Response is sensitive enough to detect hCG as low as 6.3 mIU/mL. These types of sensitive pregnancy tests are some of the best pregnancy tests for early detection.4
What should be your hCG levels in each week from your
last menstrual period

?

According to researchers from the American Pregnancy Association, your hCG levels in weeks from your last menstrual period (LMP) are as following:8

3 weeks LMP: 5 – 50 mIU/mL
4 weeks LMP: 5 – 426 mIU/mL
5 weeks LMP: 18 – 7,340 mIU/mL
6 weeks LMP: 1,080 – 56,500 mIU/mL
7 – 8 weeks LMP: 7, 650 – 229,000 mIU/mL
9 – 12 weeks LMP: 25,700 – 288,000 mIU/mL
13 – 16 weeks LMP: 13,300 – 254,000 mIU/mL
17 – 24 weeks LMP: 4,060 – 165,400 mIU/mL
25 – 40 weeks LMP: 3,640 – 117,000 mIU/mL
Non-pregnant females: 0 – 5 mIU/mL
Postmenopausal females: 0 – 8 mIU/mL

Related Articles:

Medical Sources