Breaking News: The Revelation About Natural Health That The Billion-Dollar Fad Diet Industry
DOES NOT
Want You To Know About
Science Says: It's Time To Forget About DIETING And Focus On All Around Health With Foods That Taste Great… Read On To Learn This Shocking Truth!
Hi!

Jenny Hills here, founder of Healthy and Natural World.

If you're part of our community of a million-plus fans, welcome back!

And if you're a new friend who's simply exploring natural health and nutrition, you've come to the right place.

But whether you're a newcomer or a long time fan, I'm certain you're familiar with the famous phase…

"… You are what you eat!"

It's literally true!

But it's something we lose sight of thanks to the reality of modern life – we're almost forced to focus on shortcuts and easy ways out.

Of course nobody does that intentionally...

...but burgers are quick & easy while important stuff like healthy eating is easy to push onto a back burner.

Ugh. Sounds crazy when you say It like that.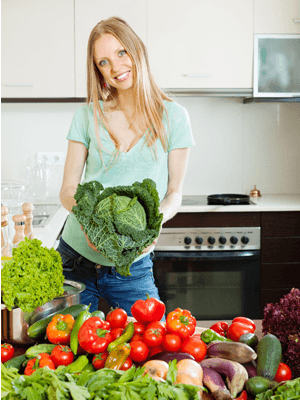 I didn't always think so, though – before I launched Healthy and Natural World in 2012, I was totally starved for time; always on the lookout for anything that'd save me a precious few minutes.
Usually that ended up being another one of those silly 10-minute "miracle"
(yeah right)
&nbsp workouts or the latest Hollywood craze diet.
Honestly?
That just made me feel horrible about myself, because I
never got the advertised results.
As the months went by I actually had less and less time to invest in the Next Big Thing…
... and worse, my desire to continue dwindled away to nothing.
Sound familiar?
I bet it does.
You want to live fit, eat healthy, and – most importantly – love every minute of it.
Luckily, I discovered that's a lot easier than you might imagine.
And I developed
this system
to show you how to do it – with knowledge you can really use instead of hype and high hopes.
Before you read any further, there's one thing you should know:
If you've been struggling to achieve your health or weight loss goals,
it's not your fault
.
There's a multi-billion-dollar industry preying on us, and the quick-fix fad-diet folks know that if you actually succeed, you won't be a customer anymore.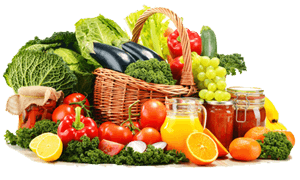 Yep - you're being misled by people with vested interest in your continued struggle.

That's why there always seems to be some new silver bullet.

The dieting industry continuously develops new products they promote as the "next big thing." In this way they keep you feeling like your lack of "trendy" weight loss methods is what's holding you back.

Look...

... They're not changing any time soon. They make way too much money for that. This cycle's just going to continue unless you change it.


That's what makes SuperFoods so powerful – they're naturally packed with nutrients that provide a huge range of health benefits.

They make it easy to get the nutrition you need...

...whether your goal is sleeping more soundly, better mental focus, reducing your risk of disease, or anything in between.

So why all the confusion lately; the frustrating amount of conflicting information floating around?

Remember the Atkins diet?

It was all the rage back in the 90s.

Millions of people risked their health and their lives to try it even though it was officially condemned by multiple authorities to "…[pose] a serious threat to health."

This is an easy, popular example to use, but it's just one among many.
Fads like these pop up pretty frequently. This tells us 2 things:

People are desperate to improve their lifestyles and are willing to assume great personal risk to lose weight, boost energy levels, and so on – and the less time and effort involved, the more popular the fad.

This is because people don't fully understand how food impacts their bodies (if they did, they'd know they could go a long way toward success simply and naturally through nutrition – and the biggest risk involved? Sampling delicious new foods you'll find at your local supermarket).
The dieting industry took control over my entire life.
By the time I'd quick-fixed myself into exhaustion with failure after failure, I had no confidence; no self-esteem; no energy; no motivation left to try anything.

And, as things got worse instead of better, my feelings of powerlessness and despair started to impact every area of my life.

When you get to that point, something's gotta give – I was miserable with myself and my inability to succeed with my health goals.

Was I weak?

Hopeless?

I sure felt that way. And I started just hating the people who looked like they had their lives together – fit, active, healthy. Happy.

My family was awesome during this time, supporting me fully and trying everything they could to get me to… to love myself again, I guess, and stop measuring my performance against my perception of how everybody else was doing.

But it didn't matter.

I felt like my health, energy, and mental sharpness were all just out of control. I felt like..
...There was nothing I could do because I had no idea what I was doing.
Looking back, it seems so obvious.

I didn't know what I was doing to my body or why – how could I expect results when I only knew that "Pill X will make you lose 5lbs per week" or "Machine Y means you only need to exercise for 10 minutes a month" (and of course neither of those things is usually true).

The local health store owner instantly turned the lights on for me when he told me "you really are what you eat, you know – literally."

I'll never forget it, because, as I would discover, everything comes back to understanding how foods affect your body.

Your health depends on empowering yourself to make truly informed choices.

That same day I took my first real step toward success: I checked out every book the library had on nutrition.

Soon I was all over the Internet, cross-referencing and learning everything I could.

My husband had to pry me off the screen at 5 in the morning that night!

My most important discovery that day?
Knowledge puts you in charge… Ask Any One Of My 1.8 Million Fans.
I've dedicated my professional life to sharing my discoveries and knowledge with others through Healthy and Natural World.

This unceasing commitment to sharing the best of the best&nbsp information on health has earned me a fan base of 1.8 million followers on Facebook.

As my fans are well aware, once you leave the commercial stuff behind, the message becomes clear and unified – natural nutrition is fundamental to real, lasting progress.

I've authored and co-authored hundreds of detailed health-related articles over the years, creating a huge knowledgebase of information related to food, nutrition, and human physiology for myself and my online community of well over 1.8 million natural health enthusiasts.

Of course, big numbers like that mean a ton of questions coming in – so to keep up, I created this 4 eBook system to answer your most common and important questions.

This knowledge will influence every part of your life by helping you choose foods that enable the health outcomes you want to create – it will help you understand how nutrients affect your body and mind.


And understanding changes lives.
This life-energizing system is a helpful, actionable guide designed to help you change your life naturally through nutrition with:
SuperFoods: identified, described & illustrated
Metabolism & how food affects your body: explained
More than 60 Deliciously healthy recipes: for all 3 meals, snack, & drinks
Restaurants: what your family needs to be on the lookout for
Health-boosting tips, tricks, & habits you can start applying today
It's one thing to know 'apples are good for you'.
But that doesn't make them a miracle – what's so good about apples? Why? How can you best take advantage of their benefits?
Those are the types of questions – ones that build true understanding – you should be asking, and the ones I created this system to answer.