70 Simple, Yet Powerful Changes for a Happier, Healthier, and Slimmer You
Do you want a healthier, happier lifestyle?

Do you want to look younger and feel great everyday?

Is your health declining and you want to get back to the top?

Are you tired of making the same weight loss resolutions every year?
You've probably been led to believe that stepping up to the plate and becoming healthier and happier isn't easy and requires demanding, hard work and discipline that leaves you feeling worse off.

This is not the case at all.

By introducing some small, yet POWERFUL life changes, you can TRANSFORM your health, feel happier, have more energy, and achieve or maintain a healthier weight.

In 70 Powerful Habits for a Great Health you will learn about the specific life changes that you can make right now to revolutionize your health and keep it that way for years to come. These aren't tips that try to sell you something or encourage you to change your entire life – they are tips that are easy to fit into your daily life with little to no stress.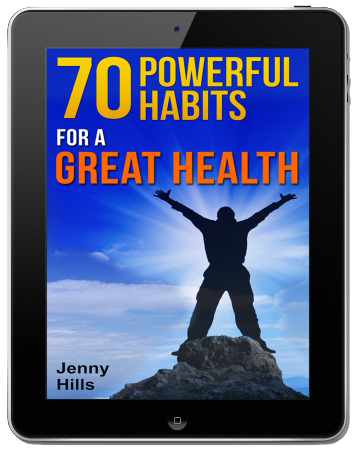 Why Should You Create Healthy Habits?

Everyone should live a healthy lifestyle, but your reasons are personal and specific to YOU!

There are so many reasons to start living healthy, but make this the last time you create a "new" you! Learning how to create persistent and consistent healthy habits that don't take up your time or require you to make huge changes means you will never have to start over again!

Which also means that next year your New Year's resolution will be to travel the world, learn a language, or fall in love – you'll get back to actually living your life without fear.

In this eBook, you will learn just how easy it is to create a happier, healthier lifestyle, no matter how busy you are. You'll slowly change your life for the better. When you do this for a few months, you'll eat better, feel great and get more energy.

This eBook is based on my extensive research that I've done in the past few years. My aim is to help you to transform your life with minimal effort by introducing small yet powerful life changes!

DISCOVER 70 Powerful Habits for a Great Health – Simple Yet Powerful Life Changes For a Healthier, Happier and Slimmer You!

70 Powerful Habits for a Great Health provides you with easy-to-follow, yet influential actionable habits you can use to transform your health, your body, and your relationships.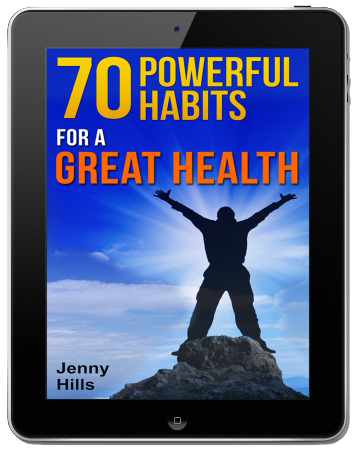 Inside this eBook you will learn how to:
Burn fat faster, improve your cardiovascular conditioning, boost muscle strength, and attain flat abs (habit 26)
Prevent inflammation and improve blood circulation (habit 54)
Reduce the risk of Alzheimer's disease, fend off depression and other mental health problems while improving memory and cognition (habit 12)
Ensure your blood pressure stays in check, prevent heart disease, and assist the weight loss process by consuming one mineral (habit 28)
Lower your risk of different cancers, even if you are predisposed to them (multiple habits)
Reduce your risk of heart disease and protect against diabetes by consuming the right type of fats (habit 44)
Naturally lower your cholesterol (habit 47)
Prevent gas, bloating, and indigestion (habit 45)
Lose weight by doing something very simple before each meal (habit 61)
Improve your health by eating a certain type of chocolate (YES chocolate!)
Naturally flush fat out of your body (habit 41)
Instantly boost your health by consuming certain nutrients (habit 31)
Boost digestion and eliminate toxins using a simple a drink (habit 62)
Have a long-lasting sex life and prevent urinary incontinence down the road (habit 24)
And many more tips that will improve your mind, body, and soul.

Ready to transform your health and finally be the NEW you?
You Can Read This E-Book In Less Than 90 Seconds From Now!

That's right! No more waiting for the mailman to come to your door 7-10 days later. 70 Powerful Habits For a Great Health is an E-Book so it doesn't matter if it's 2 AM in the morning, you'll be downloading and reading "70 Powerful Habits For a Great Health" within just a few minutes. So what are you waiting for? You can start losing your belly in just a few minutes!


"This book is chock-full of useful and intelligent information

I highly recommend this book to anyone who wants to incorporate healthier habits into their life. If you want to be healthy (mentally and physically) more energized and lose some weight then this is the perfect book for you. Some of the habits are life changing and I've already started implementing them."
Amanda Jackson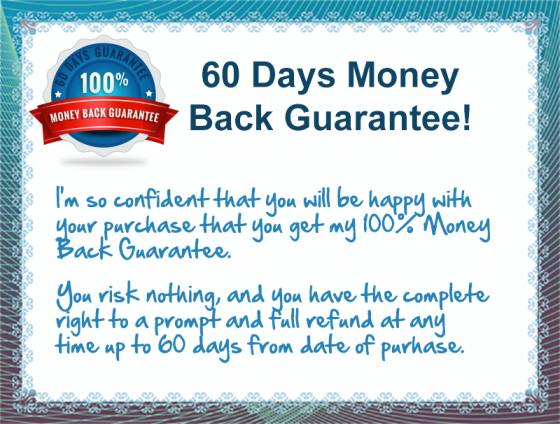 Retail price: $20.00

Your Price Today: $10.00
Your Savings Today: $10.00 (50%)

Full No Risk 60 Days Money Back Guarantee
If you are in any way dissatisfied with this product, you can get a complete 100% money back guarantee. All you have to do is ask. There is NO RISK and there will be no questions or hard feelings


If you have any question you can email me directly:
[email protected]
For Great Health
Jenny Hills